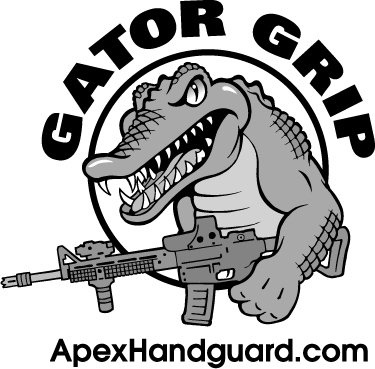 Military Times-Gear Scout 7/19/2010 (link provided with permission)
Guns & Ammo: Book of the AR15 Summer 2011 (link provided with permission)
BoomerShooter.com 1/6/2012 (link provided with permission)
TheFirearmBlog.com 3/9/2012 (link provided with permission)
MajorPandemic.com 3/10/12 (link provided with permission)
Gun Digest Article on Blackheart Handguards 3/28/12 (link provided with permission)
ShotGun News: The Recce Rifle April 2012 (link provided with permission)
Guns & Ammo: Book of the AR15 Spring 2012 (link provided with permission)
AR-15 DIY Build Walk-Through-You Tube Video (link provided with permission)

CUSTOMER REVIEWS:
I received my handguards today. I cannot adequately express how pleased I am with everything from the fast shipping right down to the thoughtful and protective packaging. The handguards them self are more than I hoped for. The machining quality and finish are spot on. I was extremely pleased when I put them and the hardware on the scale and they came to 9.45 oz. Magpul MOE middys came in at 8.75 without the delta ring assembly or front cap needed to mount them. I would venture to say as light, if not lighter, with hardware and let us not forget free float in addition.
Dave
Colorado Springs, Co
By the way, kudos for making an amazing product. I was a machinist for years. Now I am a contract NC programmer. Most of the work I do is in aerospace. I bought your handguard because from what I've seen,
the machining looks amazing. It's a great design as well. The machinist/engineer in me was immediately drawn to this handguard.
Josh
Vinemont AL
Just received your A10 mid length free float handguard. I LUV it. Looks great and only took a short time to install. I served in the USMC 30 years ago and served as a DOE sniper for 8 years and seek only quality equipment and this is quality. Tell LISA thanks for the excellent and quick service. Have a nice day.
Giles
SC
It was well worth the wait for the handguard. It seems pretty solid which is a good thing considering what its installed on and what's installed on it. It's a MA-TEN received with a gisselle trigger, Magpul UBR stock, MOE+grip, 18'' 338 Federal Barrel, JP Recoil Elimator and the 15'' Gatorgrip handguard. The longer handguard gives a much longer sight radius and a longer pivot point at the bipod. This allows for precision shooting without a scope. If I can see it, I can hit it. Quite an awesome setup that's easy to aim and fun to shoot. The handguard attracts a lot of good comments at the range and EVERYONE that handles the rifle, loves the feel of it. Also, other aluminum handguard I've used have a "ringing" sound when I shoot even when they're sitting on a sand bag. This one doesn't ring at all. I thank you for making it available and keeping me informed during the backorder. It was a very good buying experience. From now one, when I need a free float tube, I'm call you. Now, if only you made all the other parts to these rifles....
Rob
I received my handguard today and really like it. I hope to install it soon and get my project finished. I can't belive how light the tube is. It's a solid part for sure. Thanks for being so helpful, and please let your engineer know I appreciated him communicating with JP Rifles to make sure by barrel and heat sink would fit with your handguard. You gave great customer service!
Marty
KS